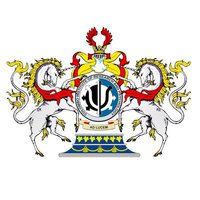 Psychology Degree and Diploam Courses in Sri Lanka
Colombo Institute of Research & Psychology
Edit
The Colombo Institute of Research & Psychology offers a range of Certificate and Diploma level programs in several fields of Psychology.
Diploma in General Psychology,Diploma in Clinical & Abnormal Psychology,Diploma in Child Psychology, Diploma in Organizational Psychology and Diploma in Criminal & Forensic Psychology, Diploma in Counsleing & Psychotherapy and Diploma in Health Psychology are few of these programs.
CIRP also offers a B.Sc. (Hon) in Psychology in partnership with University of Hertfordshire. After completing the Higher National Diploma offered by CIRP, which is 18 months, students are eligable to enter the final year of the degree program at University of Hertfordshire, UK.
CIRP also houses a London A/L section that offers both CIE & Edexcel syllabuses in a range of subjects. And it is an attched internationl centre of both Cambridge University International Exminations and Edexcel International Examinations.
Like Their Fan page on Facebook
Colombo Institute of Research & Psychology is recognized as an awarding body by Tretiary & Vocational Training Commission of Sri Lanka and Maldivian Qualification Authority.
CIRP is the only private academic research institute in Sri Lanka.It has a counsleing and a psychotherapeutic centre that provides students to observe and learn skills and techniques required to become a professional in related fields of psychology.
CIRP is located in the heart of the capital Colombo and the institute is equipped with all modern facilities required for learning psychology in terms of both theoritical and pratical aspects. Lectures are conducted by qualified and experienced academics and professional in the field and CIRP provides Library and labortary facities for its students which in not provided by many sri lankan private educational institutes.
Telephone : 0094 112584889 E mail : info@researchandpsychology.com
Web :www.researchandpsychology.com Address: 34 1/1 De Vos avenue Colombo 04 Sri Lanka
Ad blocker interference detected!
Wikia is a free-to-use site that makes money from advertising. We have a modified experience for viewers using ad blockers

Wikia is not accessible if you've made further modifications. Remove the custom ad blocker rule(s) and the page will load as expected.