Assessment | Biopsychology | Comparative | Cognitive | Developmental | Language | Individual differences | Personality | Philosophy | Social |
Methods | Statistics | Clinical | Educational | Industrial | Professional items | World psychology |
Social psychology: Altruism · Attribution · Attitudes · Conformity · Discrimination · Groups · Interpersonal relations · Obedience · Prejudice · Norms · Perception · Index · Outline
---
A sense of humour is the ability to experience humour, a quality which all people share, although the extent to which an individual will personally find something humorous depends on a host of absolute and relative variables, including geographical location, culture, maturity, level of education, and context. For example, young children (of any background) particularly favour slapstick, such as Punch and Judy puppet shows. Satire may rely more on understanding the target of the humour, and thus tends to appeal to more mature audiences.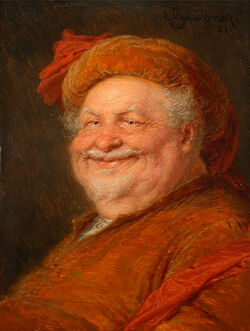 References & Bibliography
Edit
Key texts
Edit
Additional material
Edit
External links
Edit
[[Category:]]
Ad blocker interference detected!
Wikia is a free-to-use site that makes money from advertising. We have a modified experience for viewers using ad blockers

Wikia is not accessible if you've made further modifications. Remove the custom ad blocker rule(s) and the page will load as expected.