Ad blocker interference detected!
Wikia is a free-to-use site that makes money from advertising. We have a modified experience for viewers using ad blockers

Wikia is not accessible if you've made further modifications. Remove the custom ad blocker rule(s) and the page will load as expected.
Nerve: Postganglionic autonomic fibers

Sympathetic connections of the ciliary and superior cervical ganglia.
[[Image:|250px|center|]]
Latin
neurofibrae postganglionicae
Gray's
subject #
Innervates
From
To
MeSH
[1]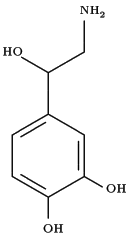 Main article: Autonomic ganglia
In the autonomic nervous system, fibers from the ganglion to the effector organ are called postganglionic fibers.
They are located within the sympathetic chain ganglia or in collateral ganglia outside of the sympathetic trunk.
Neurotransmitters
Edit
The neurotransmitters used for postganglionic fibers differ:
References
Edit