The Michael Rutter Centre for Children and Adolescents is based at the Maudsley Hospital, a psychiatric hospital run by the National Health Service NHS.
It is an outpatient service for children with mental health issues, named after Professor Sir Michael Rutter, and has an international reputation for providing a range of services and specialist treatments that include art therapy rooms, psychology assessment rooms as well as video observation suites, where clinicians can work together in assessing and deciding treatment for individual cases. Facilities also include:
Anxiety Disorders Clinic
Conduct Problems Clinic
Forensic Service for Young People
Child Traumatic Stress Clinic
Learning Disabilities Clinic
Autism and Related Disorders Service
Adoption and Fostering Clinic
Neuropsychiatry Clinic
Adolescent eating disorders service
The Maudsley Hospital was founded in 1907, to, (1) be exclusively for early and acute cases, (2) have an out-patients' clinic, (3) provide for teaching and research. A close reminder of the changes that have occurred in the provision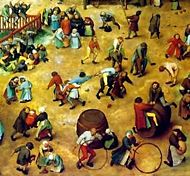 of mental health care is the
Bethlem Royal Hospital
- from where we get the term '
bedlam
'.
In 1994 it was estimated that at least 10% of children suffering from mental health problems requiring specialist facilities but, only 1-1.5% of children were being referred. (Garralda, M.E. 1994)[1]. Parry-Jones described Child Mental Health Services as the 'Cinderella Service' (Parry-Jones, W. 1992)[2]. The Michael Rutter Centre for Children and Adolescents is the latest in a tradition of innovation established by the Maudsley Hospital specializing in the treatment of youngsters with mental health issues.
References
Edit
↑

Garralda, M.E. (1994) (3rd Edition) Primary Care Psychiatry. In: M. Rutter, E. Taylor and L. Herson (Eds) Child and Adolescent Psychiatry: Modern Approaches. Oxford: Blackwell Scientific Publications.

↑

Parry-Jones, W. (1992) Management in the National Health Service in Relation to Children and the Provision of Child Psychiatric Services. ACPP Newsletter, 14(1):3-8.
External links
Edit