Assessment | Biopsychology | Comparative | Cognitive | Developmental | Language | Individual differences | Personality | Philosophy | Social |
Methods | Statistics | Clinical | Educational | Industrial | Professional items | World psychology |
Social psychology: Altruism · Attribution · Attitudes · Conformity · Discrimination · Groups · Interpersonal relations · Obedience · Prejudice · Norms · Perception · Index · Outline
---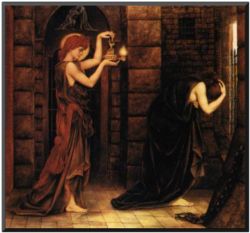 Hope is one of the three theological virtues in Christian tradition. Hope being a combination of the desire for something and expectation of receiving it, the virtue is hoping for Divine union and so eternal happiness. Like all virtues, it arises from the will, not the passions.
Hope is opposed to the sins of despair and presumption; refraining from them is adhering to the negative precept of hope. The positive precept is required when exercising some duties, as in prayer or penance.
Some forms of Quietism have denied that a human being should desire anything whatsoever to such an extent that they denied that hope was a virtue.
External links
Edit
Ad blocker interference detected!
Wikia is a free-to-use site that makes money from advertising. We have a modified experience for viewers using ad blockers

Wikia is not accessible if you've made further modifications. Remove the custom ad blocker rule(s) and the page will load as expected.