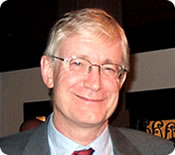 Andrew Grimes was educated, trained and qualified in Japan as a Clinical Psychologist with a focus in person centered psychotherapy under the clinical supervision of Dr Noboru Hozumi and the educational supervision of Dr Akihisa Kondo. He was qualified in 1996 as a Clinical Psychologist by the Japanese Society of Certified Clinical Psychologists. In 2003 he became the first non-Japanese mental health professional to be awarded qualification as a registered Psychotherapist in Japan by the Japanese Federation for Psychotherapy. He has practiced here as a counselor, psychotherapist and group therapist in Japan for over twenty years in both Community Psychiatric Adult Daycare Rehabilitation Centres and JSCCP recognized Counseling Centers. Currently he is the Principal Director of Tokyo Counseling Services which he founded in 1999.
Publications: Well Planted in Fertile Ground: An Introduction to Japanese Psychotherapy by Andrew Grimes (Oct 6, 2010) Websites: Tokyo Counseling Services
Ad blocker interference detected!
Wikia is a free-to-use site that makes money from advertising. We have a modified experience for viewers using ad blockers

Wikia is not accessible if you've made further modifications. Remove the custom ad blocker rule(s) and the page will load as expected.